We redeemed a bunch of My Coke Rewards points and got two free tickets to
Six Flags America
that we used today. I love roller coasters and we rode all four of the steel coasters at the park. We could not have asked for a more beautiful day; it was sunny and not nearly as hot as it could have been here in July. Here's a look at the coasters that can be checked off of my master list.
Joker's Jinx
(from themeparkreview.com)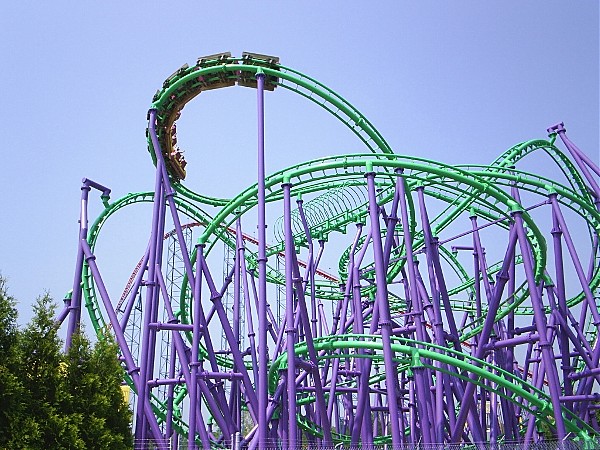 Superman: Ride of Steel
: This is a point of view video of what it looks like to ride this in the front car.
Batwing

(from Coasterimage.com)
It's important that you see that you are laying flat when you ride this.
The Mind Eraser

(from themeparkreview.com)
This is a classic suspended coaster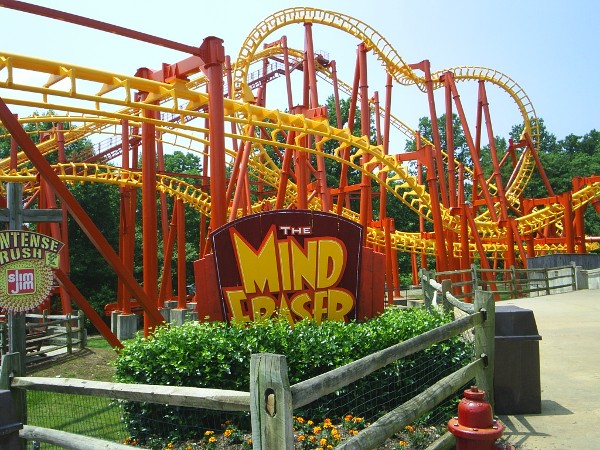 We
rode several of the classic rides - the carousel, flying swings & tea cups. We also rode one water ride that is closing this weekend, Skull Island that is a combination of a roller coaster and log ride. It was really a great day, with the exception of one wicked sun burn.