Jim and I just got back from our first cruise and I think we are in love. Neither one of us wanted to get off the boat. We sailed on Royal Caribbean from Fort Lauderdale and went to Belize and Cozumel (details to come in posts later this week). Right now, I want to talk about the boat. The
Liberty of the Seas
is one of the largest ships in Royal Caribbean's line and there is something to do for everyone.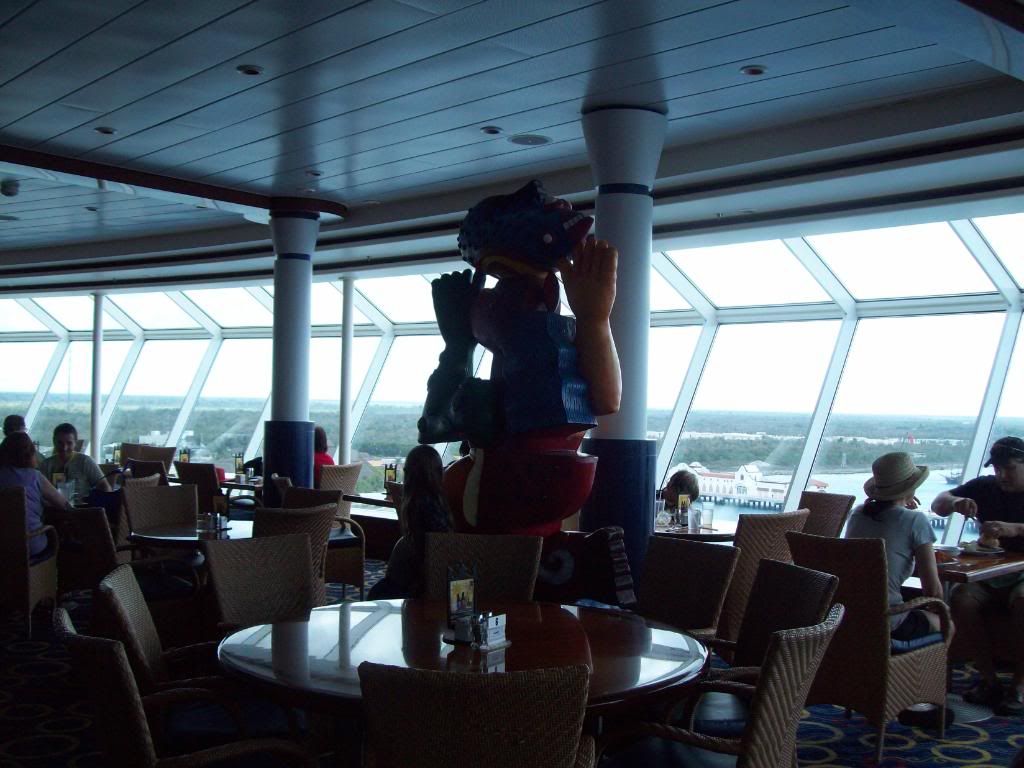 We boarded at about noon on Saturday and because the staterooms would not be ready until about 1:00, we headed up to the Windjammer Cafe, the casual buffet, for some lunch. When we were finished eating, we went down to deck 7 to see our stateroom. We had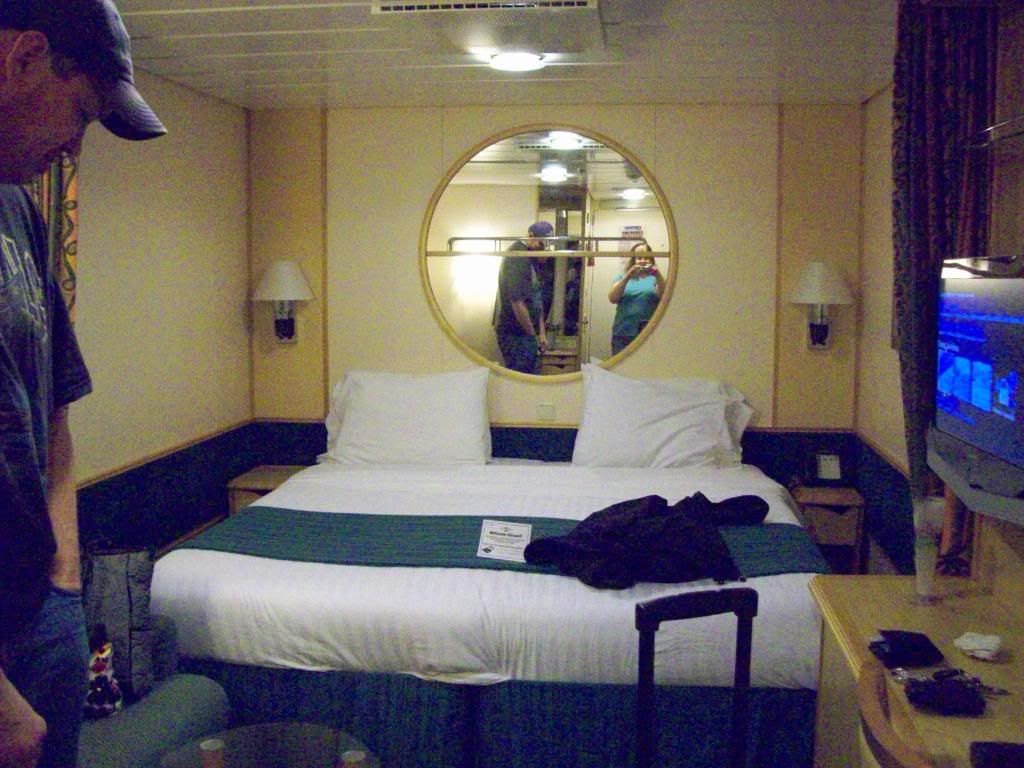 an interior room, which was fine, but next time (yes, I'm already thinking about next time) I really want an exterior with a balcony.
From there, we went straight to the pool since the luggage hadn't been delivered yet. We spent most of our pool time in the Solarium
pool, since it was adults only. At 4:00, there was a mandatory muster drill to give important information in case of emergency and then we were off. Jim and I went back to our room for a nap, since we had gotten up so early to get to the airport. When we woke up, our luggage was there and we went exploring the ship.
I'll start at the top and work my way down. Deck 13 is the sports deck, with the FlowRider, rockwall and mini-golf. We played mini golf one night at 11:00 in 45 mph winds. It was hilarious watching me try to putt and hold my dress down at the same time.
Deck 12 has the arcade, teen night clubs and kids activities, a jogging track and a Johnny Rocket's restaurant. Deck 11 is the Windjammer, the specialty restaurants, all the pools and the gym, which we never set foot in.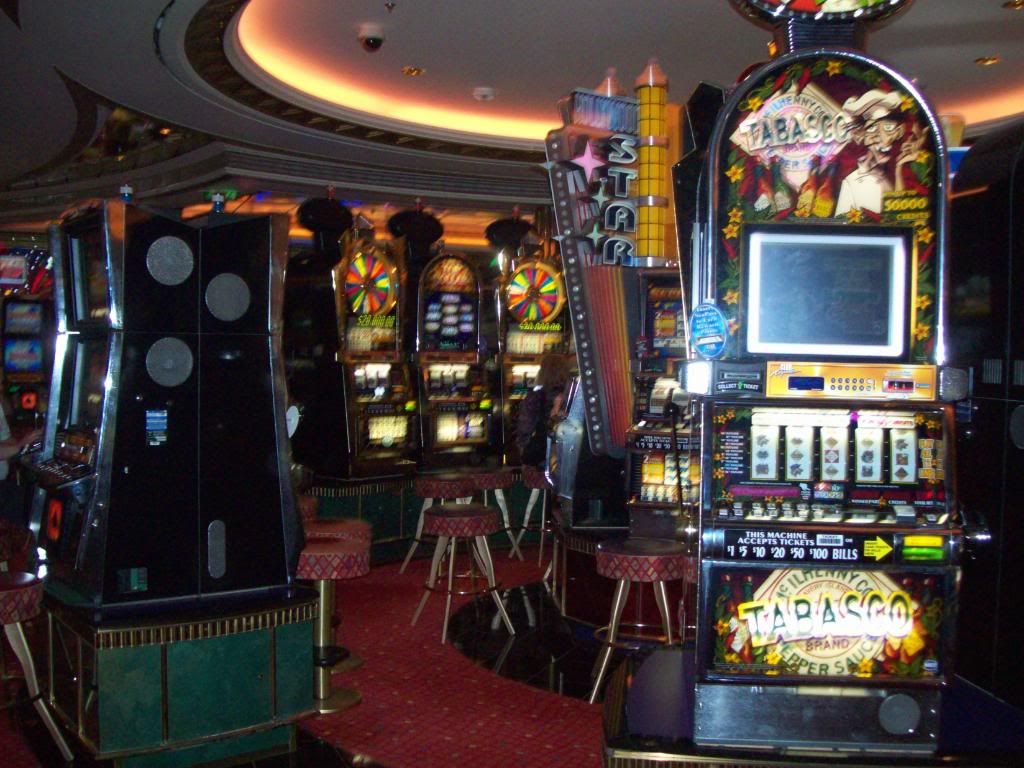 Decks 10 - 6 are staterooms. We were on Deck 7, which is also where the library is located. Deck 5 is the Royal Promenade, which is shopping, bars and places to eat. It's also where they have the Dreamworks parades and some of the evening parties, and The Sphinx nightclub. The casino and several bars are on Deck 4. The Platinum theater, ice rink and On Air (karaoke) bar are on Deck 3. Also, the main dining room is a three level room on Decks 3, 4 and 5. Finally, Deck 2 is the Screening Room movie theater.