This is the last cruise related post, I promise. Our final port of call was Cozumel and we went snorkeling. I had gone before, but this was Jim's first time.
Afte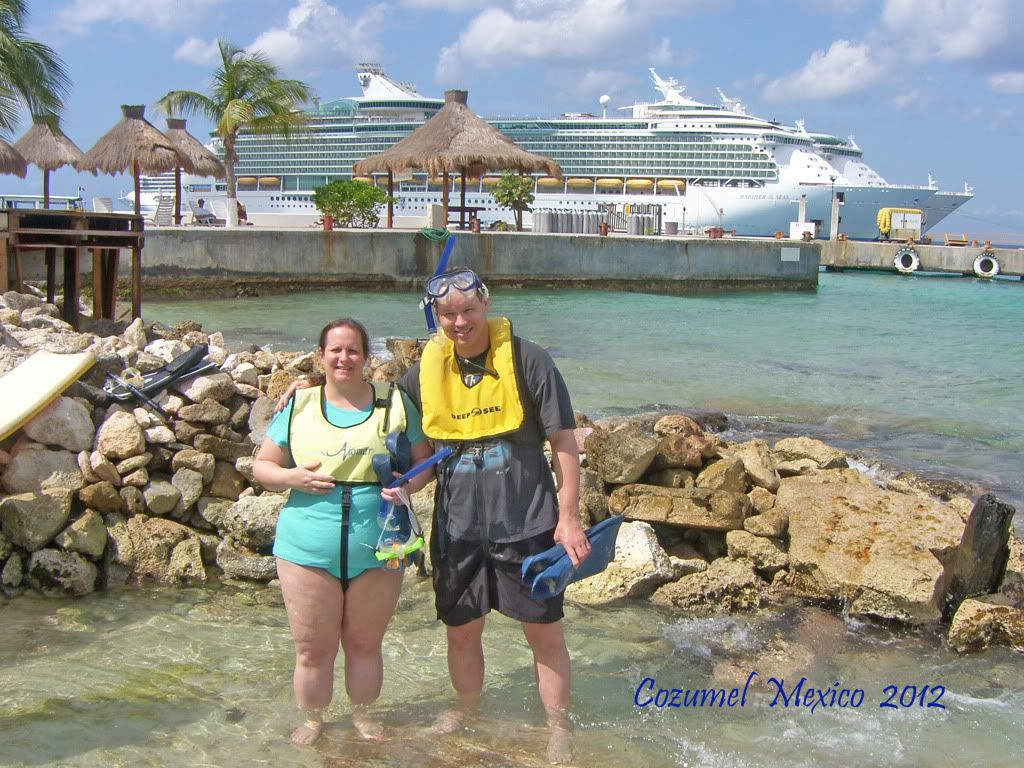 r our introduction to snorkeling on land, we all got into the water. Please pardon my no-glasses squint into the sun. That is not our boat in the background, ours was behind it, but it's pretty close. We went with a group of about 10 people and we were probably the youngest of
the crowd and the strongest swimmers. It's a good thing, too, because the current was a little strong where we were. Also, I am the world's most awkward person getting into the water, but I do alright once I'm in.
Because of the currents, we swam up the shore so that we did all the hard work first and then just drifted back to where we got in. We did a good job of staying up with the guide, but several members of our group had trouble and needed a kick board and a rest. We both had waterproof cameras to take pictures of fish, but they didn't come out very well. Here are a few that are alright.