Restaurant Week is wrapping up this weekend, so tonight we once again ventured out to try a restaurant that we normally would not be able to afford. If you haven't seen my past entries for Restaurant Week (
here
and
here
), twice a year restaurants in the area offer a three course prix-fixe menu for lunch ($20.11) and dinner ($35.11).
Tonight we went to
Open Kitchen
in Falls Church. The restaurant is very unassuming, tucked away on the first floor of a commercial office building. They have the bistro, but the restaurant actually started as a shared commercial kitchen for entrepreneurs who needed a licensed kitchen for their food businesses. Open Kitchen also offers cooking classes.
For our starters, we had the deviled eggs with summer salad and steamed mussels in garlic, white wine and tomatoes. The deviled eggs were a classic mayo and vinegar variety with chives on top. They were kind of interesting because the were halved in the middle, rather than the long way. The mussels were nicely steamed and tender, not chewy. Both were big enough to share.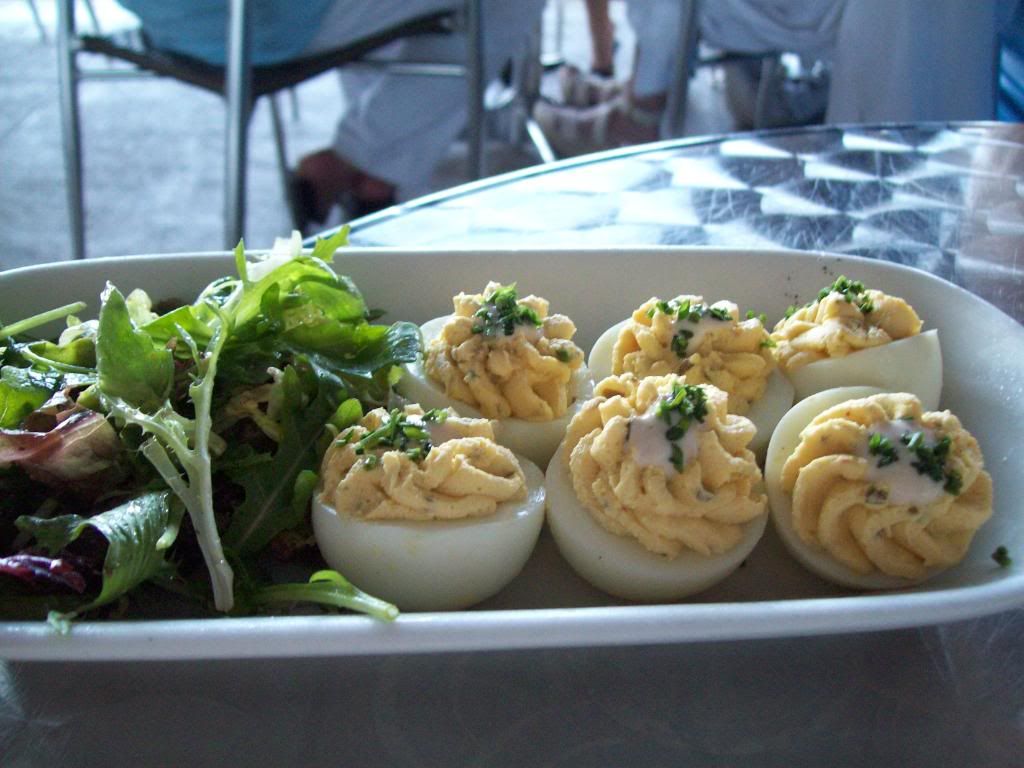 For the main course, Jim had the Skirt Steak, New Mexico Green Chili, Purple Potatoes, Grilled Mushrooms & Onions. I don't eat beef, so I can't comment on it, but Jim reports that it was very tender and the sauce was delicious. I had the Pork Chop with Onion Mustard Sauce, Soft White VA Grits & Summer Vegetables. The grits were creamy and the onion mustard sauce was a little sweet with the caramelized onions. The pork chop was frenched, which is always a pretty presentation.
The final course was dessert. I ordered the Vanilla Brown Sugar Creme Brulee. I will never say to creme brulee. It was a delicious custard, but could have used a thicker brulee on the top. I didn't quite get the snap I like when I crack the top. Jim had the chocolate mousse, which was light, but very intensely chocolatey. I'm glad the mousse came with fruit and whipped cream.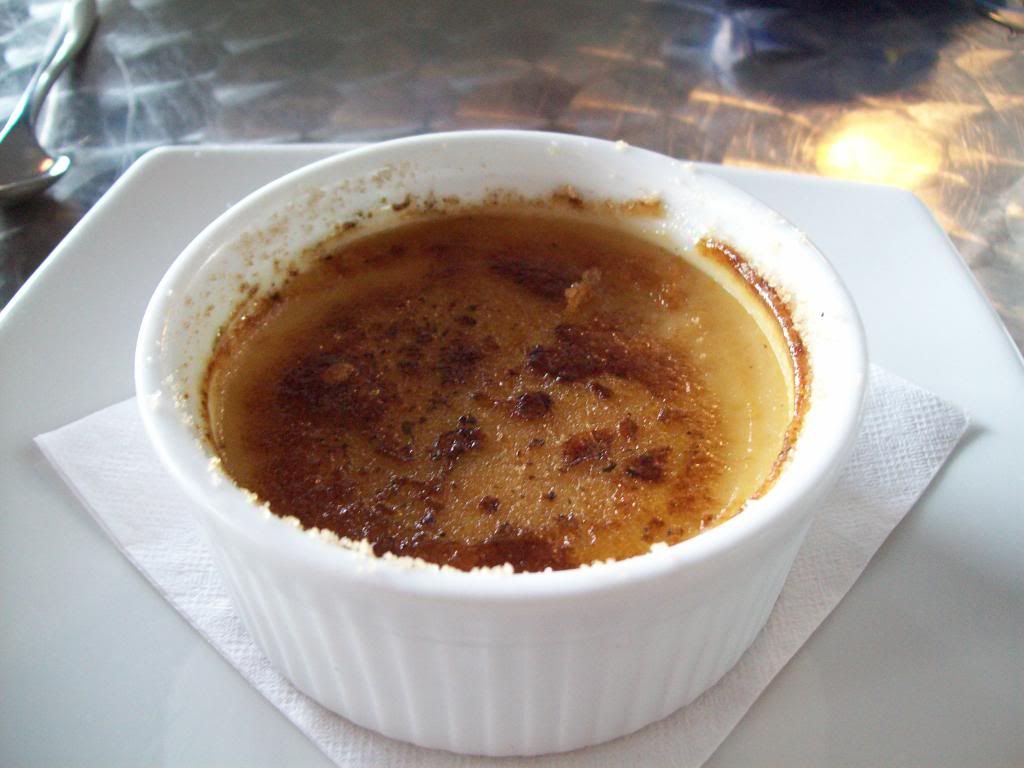 We ate outside on the porch and the weather could not have been nicer. Open Kitchen was a delightful dining experience and we are looking forward to eating there again.